The Kenya Plastics Pact is delighted to welcome five new Business Members — including players in the waste management, tourism and hospitality sectors — to the Pact's Community. These companies have joined 34 other Founding Members and Supporters to work collaboratively towards an ambitious set of joint 2030 targets to create a circular economy for plastics in Kenya. The new members are:
Mr. Green Africa
Geocycle under Bamburi Cement
Baus Taka
Sunworld Safaris
Junky Bins
"As we welcome the new members to the Pact, we are committed to continuing working closely with like-minded stakeholders as we strive to accelerate the national transition to a circular economy for plastic packaging," emphasized Karin Boomsma, the Kenya Plastics Pact Secretariat Lead. She spoke at the first Kenya Plastics Pact Summit held on 27th October 2022.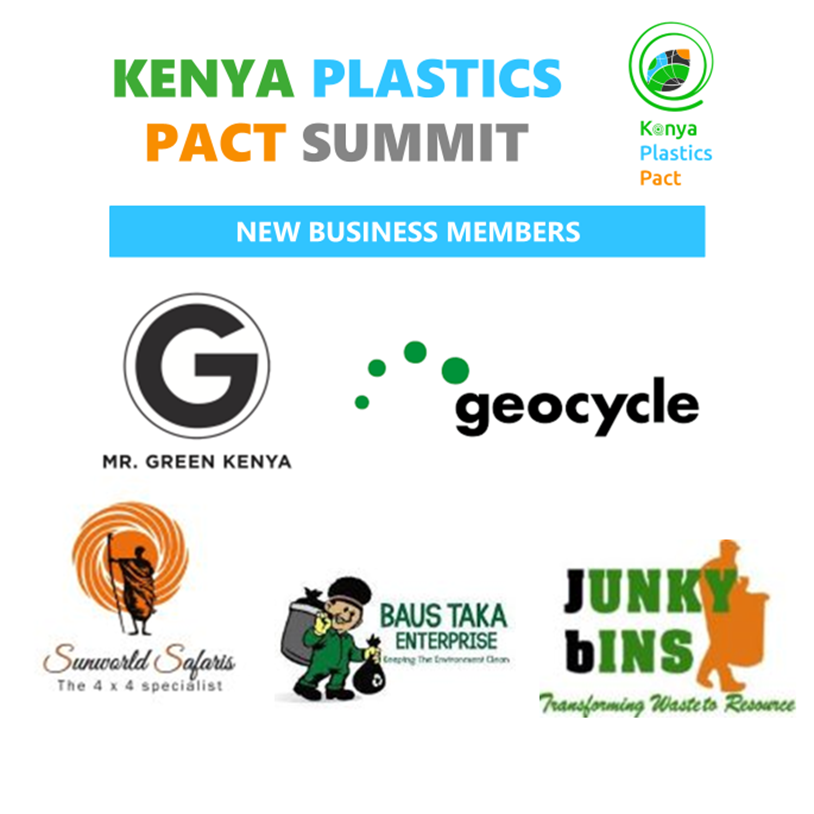 Members and Supporters of the Kenya Plastics Pact demonstrate dynamic corporate leadership on a critical environmental and social issue and support progress towards achieving the national targets by incorporating them into their organizational goals. They are also actively collaborating with other stakeholders from across the value chain in relevant work streams and activities to create collective solutions adapted to local reality.
Other members include representatives from plastic packaging manufacturers, importers, exporters, prominent FMCG brands, retailers, small and medium businesses, informal waste pickers, recyclers, influential industry associations, environmental NGOs, advocacy groups/civil society, and national and county governments.